Climaveneta is established in Bassano del Grappa in 1971. In 1982 "Energy Raiser" the first multi-purpose unit for combined heating and cooling in 4-pipe systems is launched on the Market. In 1990 The "Free Cooling Liquid Chillers" are introduced for process and computer room cooling. In 1993 Climaveneta acquires a new distributor for ICC&R in France and in the same year the company set up the Chinese joint venture. In 1994 Climaveneta joins the De'Longhi Group, four years later in 1998 the new branch Climaveneta Deutschland is established. In 2000 Climaveneta starts participating in Eurovent Certification among the initiators, aligning Europe with the USA.

In 2004 the company started adopting the Lean manufacturing, introducing Kaizen continuous improvement process.

In 2007 Climaveneta launched Prana residential heat pumps, integrating alternative energy sources (air, water and ground) in medium & small systems. In the same year the company acquires a distributor for Spain, the year later also for Poland. In the same years the company launched lots of new products strongly investing in inverter technology like the i-FOCS chiller with complete Inverter management of compressors, fans and heat pumps; the i-NRG heat pump with total heat recovery, the i-WHISPER ENTHALPY full inverter, full heat recovery rooftop unit. In 2011 Climaveneta acquires a distributor in UK and set up operations for HPAC and Air Handling units in Shanghai. In 2012 demerger from De'Longhi.

The DeLclima group is set up. In the same year the company launched the plant control and optimization ClimaPro. In 2013 set up of operations for chillers and HPAC units in Bangalore and i-FX(1+i) new inverter chiller launching. In 2014 new branches in Russia and Middle East establishment.
Products and services
Climaveneta produces
Chillers and Heat Pumps,
Air handling units (AHU), terminal units, control systems, rooftops and other packaged units, close controls.

Air technology solutions for humans and products.
Started almost 90 years ago by the founding fathers of air technology and air-conditioning technology, LTG Aktiengesellschaft was and still is ahead of the market with trend-setting innovations.
Be it the Space lab, the Cheopspyramide, or high-speed trains, office buildings of all sizes, concert halls, historic buildings or production processes in a variety of industries: if the goal is to make improvements for people and products with air, the company designs tailor-made solutions that are greeted with enthusiasm.

COMPANY HISTORY
We have always believed in our project and we have made it happen. Reality has gone beyond borders and we have become a team. We have shown that our people, their behavior and their knowledge will build the future.

Soler&Palau was created in 1951 by the engineers Eduard Soler and Josep Palau. In the early years, we worked hard, with great determination, to take Soler& Palau Ventilation Group beyond our borders and give it a global dimension. We are proud to have taken this path with all of the people that participate and have participated in this project.

Our corporate strategy defines both how we aim to position the company on the market and the path we follow to achieve this goal, without compromising the values of our corporate culture. Based on the pillars of Teamwork, Proximity and Respect for personal diversity, we have positioned the company on an international level, while at the same time applying local policies under the umbrella of our global philosophy.

The strength of our business results has given us financial independence with regard to funding. This position allows us to continue our investment across all areas of the business and to become pioneers in research, development and innovation. We anticipate the needs of the market by incorporating new ventilation products and solutions into our catalogue based on air-movement efficiency and energy savings.

Our highly motivated, skilled and honest workforce focuses its efforts on giving our clients only the highest standards of product quality and service.

We continually strive to preserve our values and improve training and knowledge, with the aim of strengthening our position of leadership in the ventilation market and our relationship with clients and partners.

HVAC products and solutions since 1976
Founded in 1976, Neptronic is a private corporation that designs, manufactures and distributes products for the HVAC industry. Our product line includes intelligent controllers, electronic actuators, actuated valves, humidifiers and electric heaters.

Our products are designed and manufactured by over 250 dedicated employees in our 7,500 m2 (80,000 ft2) state-of-the-art facility located in Montreal, Canada. Using a vertical integration model, our entire manufacturing chain is under one roof from software and hardware development, to SMT circuit board assembly, to sheet metal fabrication, to product testing ensuring that our products are engineered to last.

With our continued commitment to research and development, we provide innovative products and technologies for the ever evolving challenges of the HVAC industry. We are ISO 9001:2008 certified and committed to supplying reliable products and quality service around the world. Exporting over 70% of our sales, we have an exclusive distribution network around the globe that provides comprehensive solutions to our worldwide customers.

Our mission is to...
Invent, develop and manufacture products designed to maintain and improve the control of air quality inside industrial, commercial and residential buildings.
Strive for constant innovation and be at the forefront of technological progress in our industry by our devotion and investment in research and development.
Design products and solutions that distinguish themselves from the competition while providing a real advantage to our customers.
Provide industry-recognized OEM solutions for special applications and customers by responding to the demands our customers.
Demonstrate a worldwide presence by developing a solid distribution network on every continent.
Neptronic also accounts for numerous prestigious projects worldwide, such as:
National Gallery in London (UK)
SAGE Music Center (UK)
Louvre Museum (France)
Air France office (France)
Beijing Royal Hotel (China)
Sakhalin Energy (Russia)
Canadian Center of Architecture (Canada)
Bombardier (Canada)
Rock & Roll Hall of Fame (US)
Pentagon (US)
Nokia (Mexico, Brazil, US)
Princess NouraBint Abdulrahman University of Riyadh (Saudi Arabia)


Manufacturer and supplier of desiccant (adsorption) dehumidifiers and desiccant cooling equipment.

DehuTech AB™ is a Swedish company that exports desiccant (adsorption) dehumidifiers to countries outside Sweden.

The desiccant dehumidifiers are developed, designed and manufactured for the demanding Swedish desiccant dehumidifier market. The desiccant rotor, which is patented, is manufactured in Sweden. DehuTech AB™ has representatives in several countries around the world.

DehuTech AB™ also manufactures and markets components for desiccant cooling applications. These components are marketed directly by DehuTech AB™ to producers of air treatment units.

DehuTech AB™ is a subsidiary of Fuktkontroll AB™, Sweden, who has been active in the domestic Swedish market since 1980; marketing, selling and manufacturing desiccant dehumidifiers and turnkey dehumidification systems.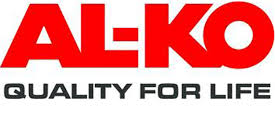 AL-KO ATEASY and ATFLEX
Whether as a central ventilation unit for public buildings, as an air handling unit for offices and hotels or for air handling in production and as an AHU for process air – AL-KO ATEASY and AL-KO ATFLEX are the right choice. AL-KO has been active as a reliable partner in the field of building services equipment with air conditioning and ventilation technology for decades. As a producer of air handling units and an exporter of central ventilation units, AL-KO provides this experience in the ATEASY and ATFLEX model series. These are available as an AHU with ATEX design for pharmaceutical, chemical and medical applications such as operating theatres.
ATEASY and ATFLEX have been successfully tested in accordance with VDI 6022, RU 01 and DIN 1946. They are available both as modular, customized air conditioning units and as large-scale air handling units. The ATEASY and ATFLEX are perfect for providing air conditioning and ventilation for hotels, exhibition halls, office buildings, hospitals and on ships. ATFLEX creates the right process air in the automotive industry, in the cleanroom, in production, in the hospital.